We're now through the first 150 days of continuing the LTEE at UT Austin. I want to take this opportunity to introduce and thank the members of our lab whose dedication and care has made everything go smoothly.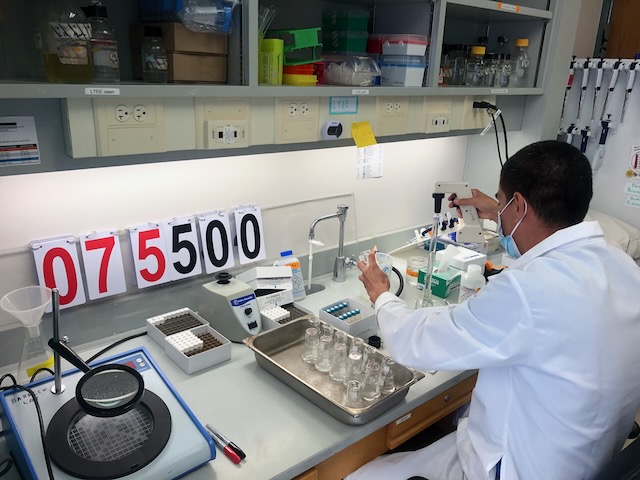 Our lab manager Emmanuel Chavarria has done most of the weekday transfers so far. He also set up the infrastructure, supplies, and protocols we follow for the LTEE. Three great undergraduates—Olivia Soto, Giselle Ramirez, and Logan Iruegas–have helped with cleaning glassware, pepping supplies, and making media.
Transfers on weekends and holidays have been covered by postdoc Isaac Gifford and graduate students Cameron Roots, Victor Li, and Zuberi Ashraf.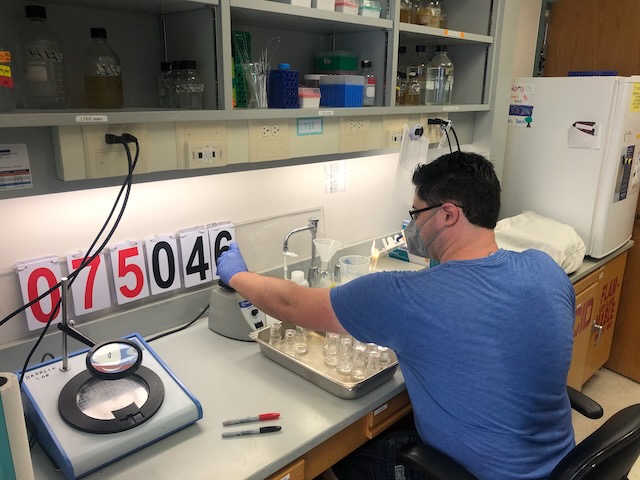 Emmanuel froze down the 75,500 generation samples on September 9th and the 76,000 generation samples the day before Thanksgiving. Two more strata in the "fossil" record of the LTEE are safely deposited in our freezers.
A few days after 76,000 generations, Emmanuel headed off for a new position in Virginia, after training our new lab manager Jack Dwenger in the ways of the LTEE. We are extremely grateful for the last year Emmanuel spent supporting and improving so much of the research in our lab!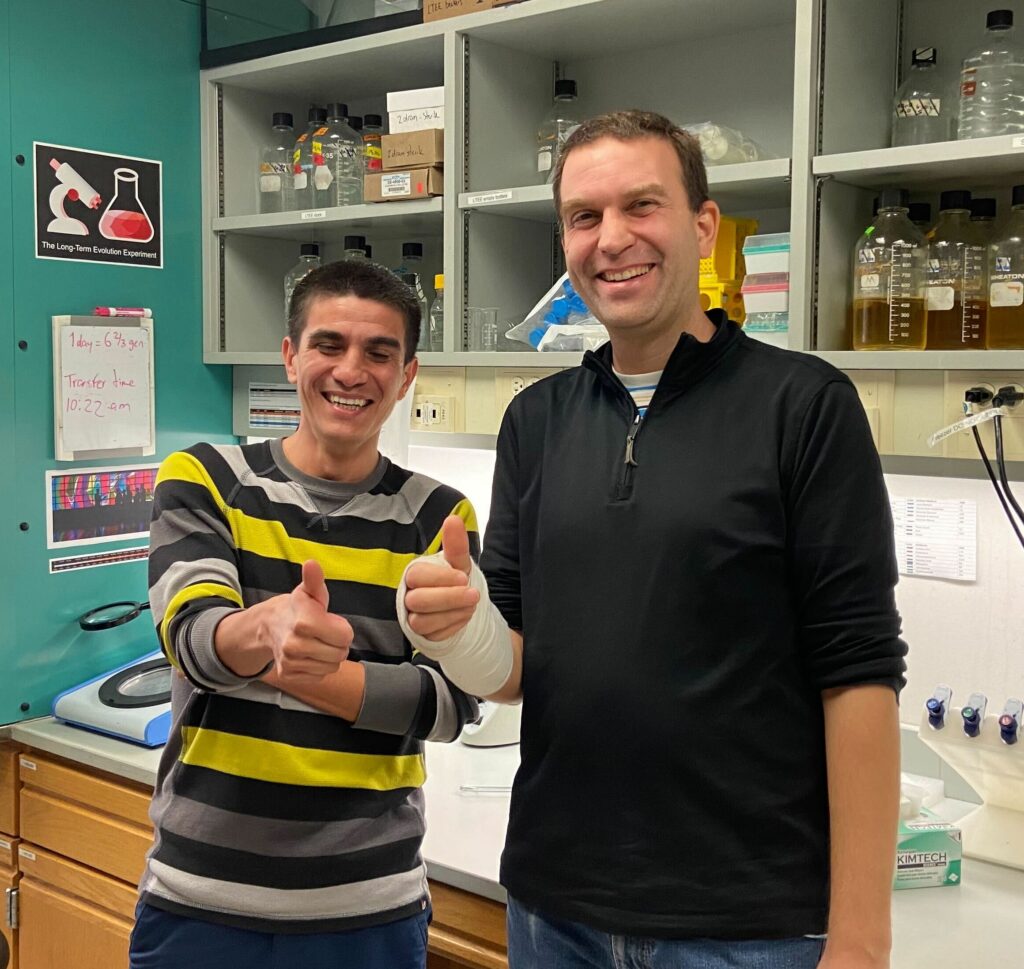 Barrick lab LTEE leaderboard
| Transfers | Researcher |
| --- | --- |
| 98 | Emmanuel Chavarria |
| 15 | Cameron Roots |
| 12 | Isaac Gifford |
| 10 | Victor Li |
| 10 | Zuberi Aashraf |
| 6 | Jeffrey Barrick |